Description
The most acclaimed tower defense franchise is back, with a fresh new twist!

Vez'nan the powerful almighty wizard has returned!

Embark on an epic journey as you gather up his army and fulfill his devious plans...muahaha.

Get ready to show the Kingdom who's the real boss! Fight your way as you conquer the new, and the good old realms. Face empires of mighty enemies and clash against supreme bosses in this classic tower defense full of humor and epicness!

GAME FEATURES:

16 new towers, each with unique abilities and special powers.
Choose your arsenal of towers and make devastating combinations to stop your enemies!
16 Challenging stages across three lands ripe for the taking!
9 Powerful heroes who'll follow your command without hesitation.
Over 35 deadly enemies that will put all of your wit and tactical skills to the test.
Rush the Kingdom as you bring down 3 mighty Kings in the most legendary of boss fights!
10+ Trinkets and artifacts for that extra edge in battle.
30 Upgrades to train your army to their best form.
50+ Achievements, hidden secrets and fun stuff for you to play and discover!
No Wi-Fi at your Dark Tower? No worries, just play offline!




Images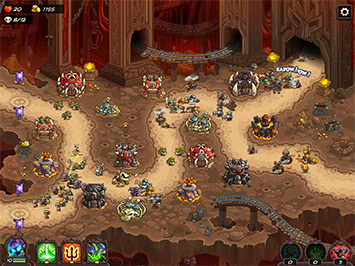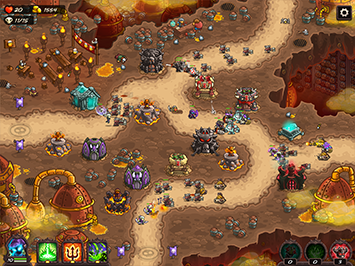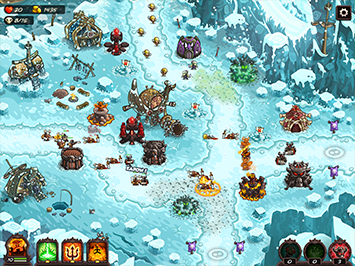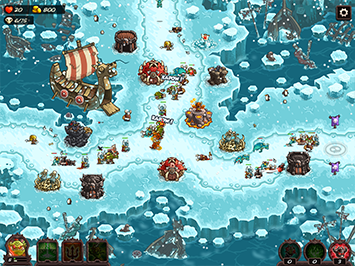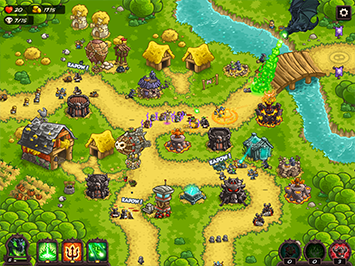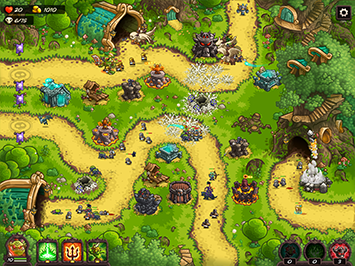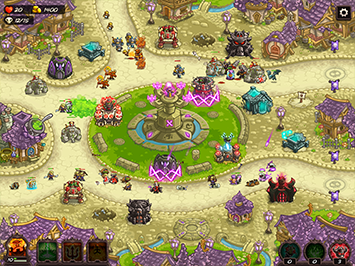 There are far more images available for Kingdom Rush Vengeance, but these are the ones we felt would be most useful to you. If you have specific requests, please do contact us!
Dev Team
Alvaro Azofra
Co-Founder
Pablo Realini
Co-Founder
Gonzalo Sande
Co-Founder
Gabriel ArtusJuan PaisLeandro MesquitaGuillermo AmorinJuan Andres NinMariana CastroDiego LopezAgostina RaveraPablo Falero
Contact
presskit() by Rami Ismail (Vlambeer) - also thanks to these fine folks